Getting you connected
At the heart of every computer and telephone system is the cabling infrastructure, the nuts and bolts that hold the whole system together. Without a good quality data cabling system, data will be transmitted slower, information can be corrupted or lost, and – in the very worst cases, systems will simply fail to run.
Modern IT systems transmit data at up to 10 Gigabits per second (10 billion bits per second). These very high data transmission rates demand very high performance cabling systems with bandwidths of more than 250 MHz. However, not everyone needs the highest performance on offer. We design data cabling solutions to meet the customer's data cabling requirements, especially those of cat 5e cabling and cat6 cabling.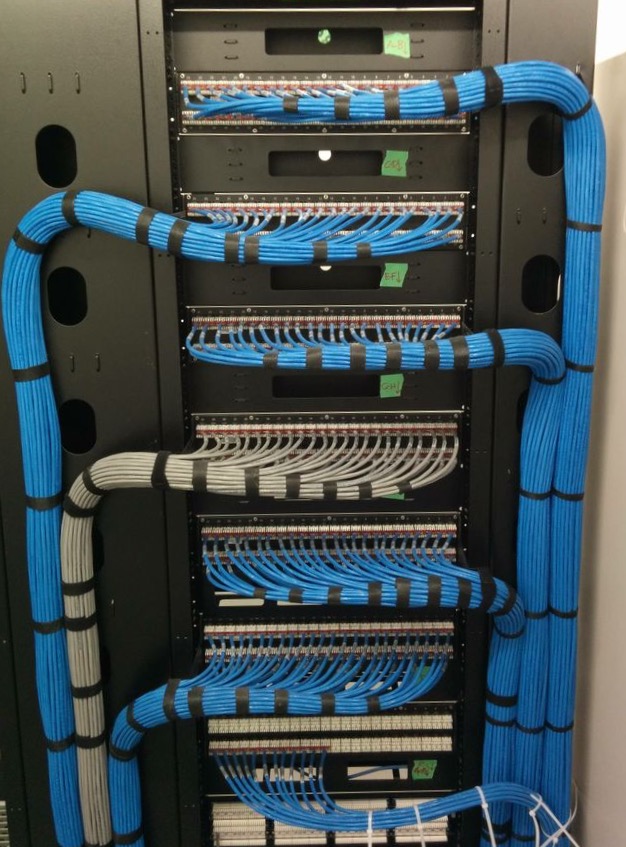 Balance Systems has been installing data cabling infrastructures for many years and has gained the experience and expertise to enable us to offer a broad range of data cabling solutions. The copper data cabling installation portfolio includes:
We can install data cabling solutions ranging in size from 1 to 10,000 outlets and have experience in a wide variety of different environments including Schools, Universities, Hotels, Manufacturing, Computer Centres and Financial Institutions.
All installations of cat 5e cabling and cat 6 cabling are tested to ensure compliance with the relevant standards and test results are included with the handover documentation.
Related Services
Please explore our other services
Get in touch
Contact us to discuss your requirements.